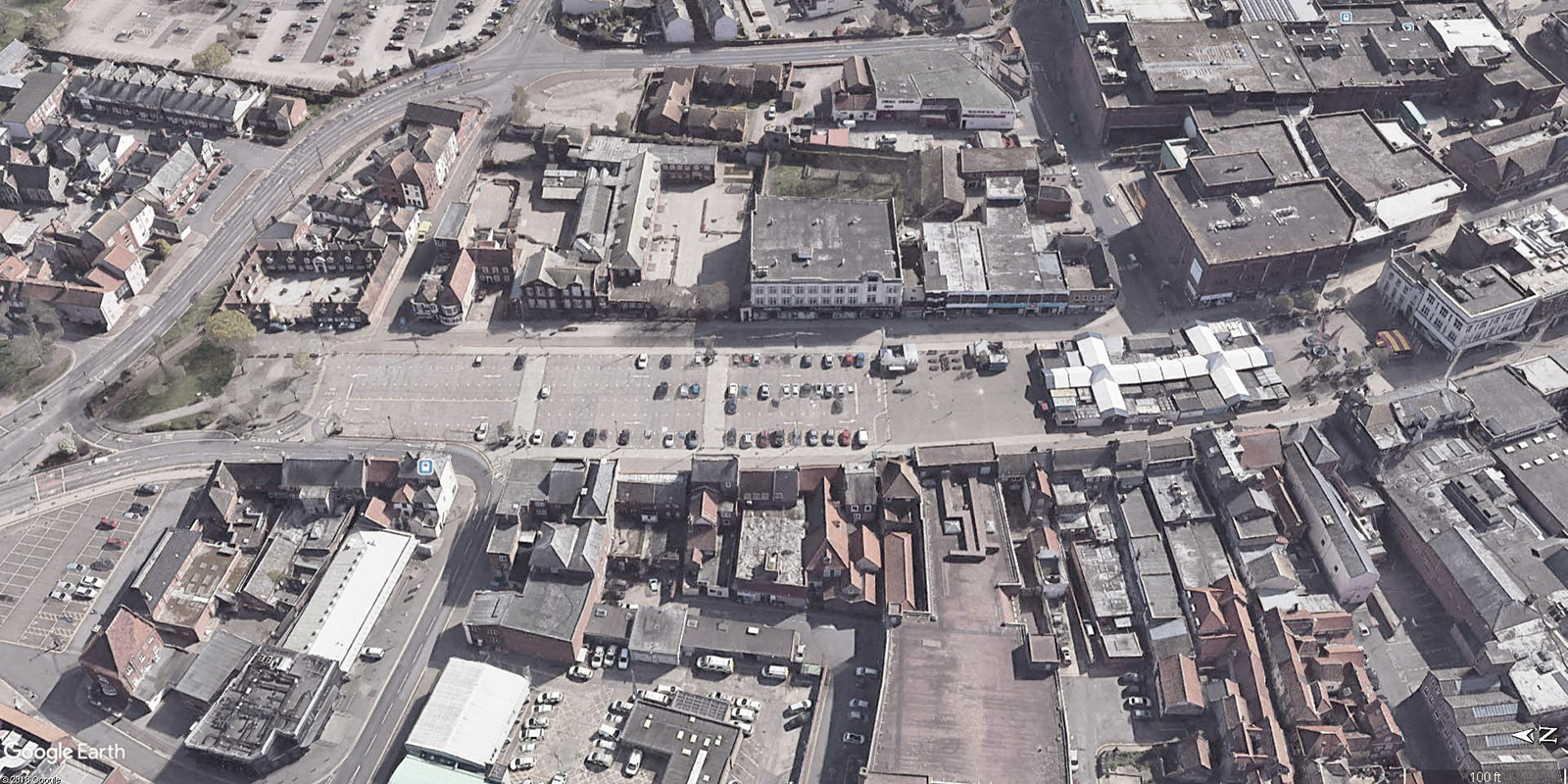 Great Yarmouth Marketplace
We don't usually take part in open design competitions, but January was a slow month, and we thought it would be fun to try our hand at the competition for the revitalisation of Great Yarmouth Marketplace.
The brief asked for two seperate market areas, a six-day covered market and two-day open market (doubling as a car park for the rest of the week), and a flexible events area.

To keep within the tight budget constraints, we opted for re-purposed shipping containers for the fixed stalls, and a tensile fabric canopy for the covered market, moving the covered market to the centre of the site opened up a flexible events area on the town centre end of the square.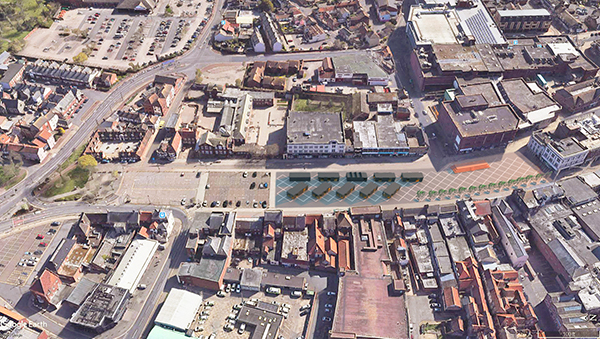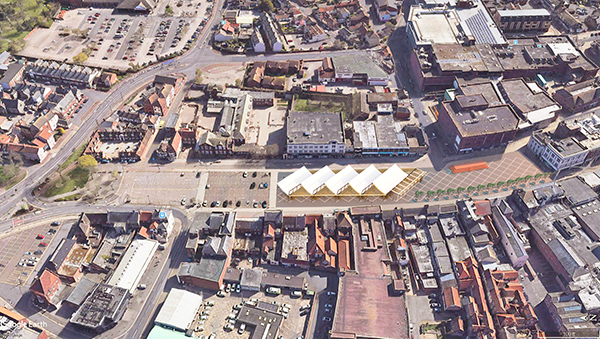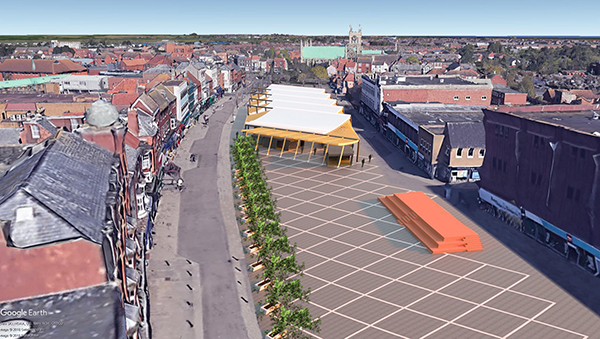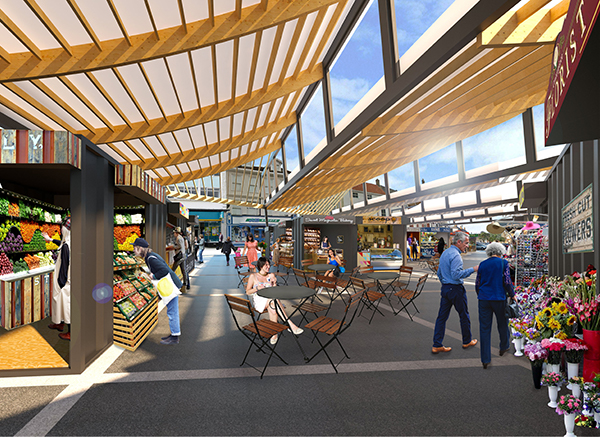 ---