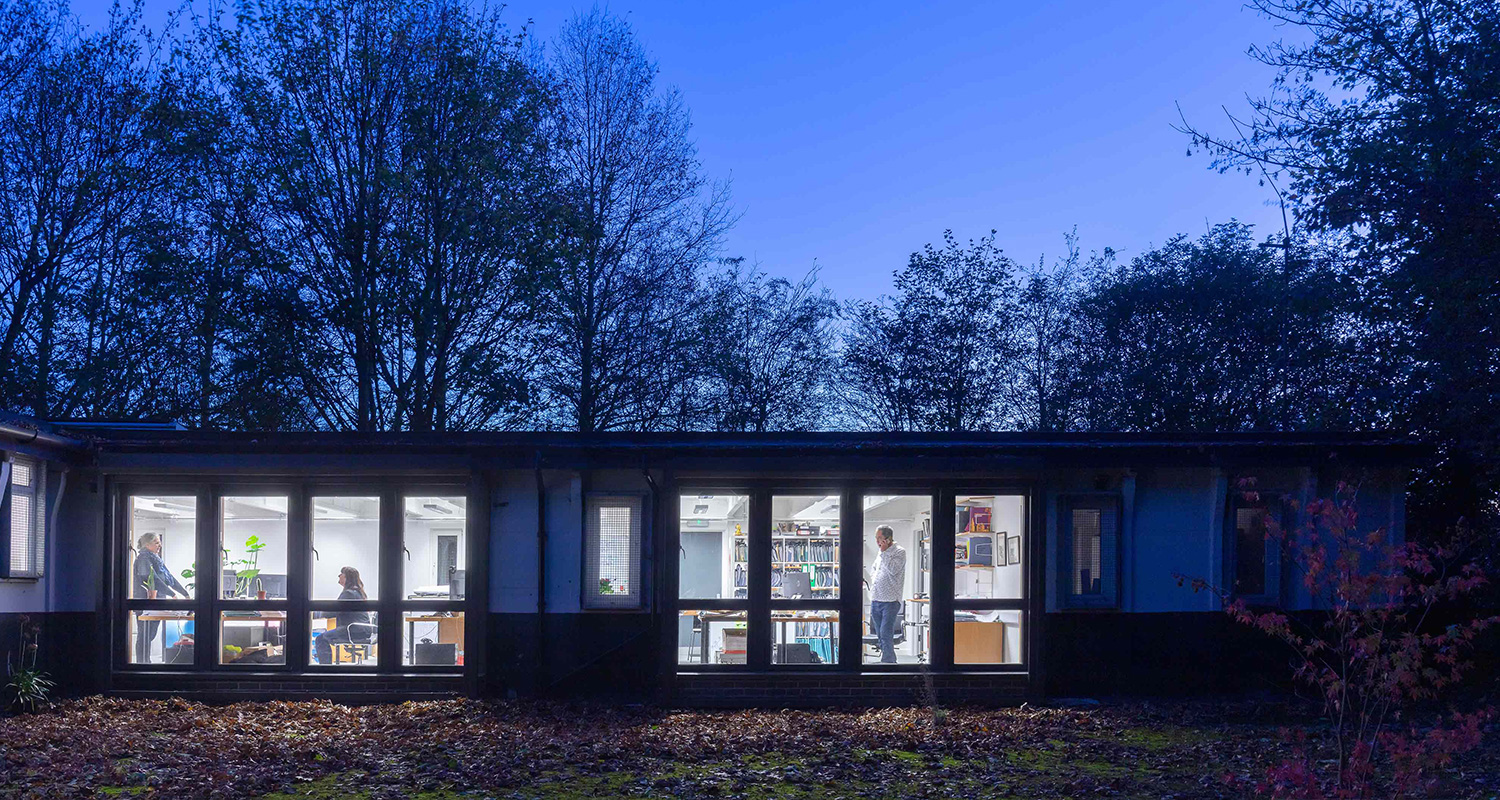 Clay Architecture is a family-run practice with longstanding clients who trust in the team's ability to deliver viable, innovative architectural solutions, often on difficult sites with complex and challenging briefs. The practice is tenacious, obsessed with detail and rooted in a sense of place and history.
They combine a flair for contemporary design with a passion for historic buildings.
Founded as the George Clay Partnership in 1904, the practice was taken over in 2000 by current directors and husband and wife team, Kasan Goh and Camilla Prizeman.
Supported by a small team, Camilla and Kasan work out of a studio on the edge of the Great Lines Heritage Park in Gillingham, Kent.
Great Lines Studios, a converted British Concrete Federation hut, sits in one of the few historic military landscapes in England remaining intact and was built for the RAF in the 1930s, serving as a military hospital and 1039 (Gillingham) Squadron Air Training Corps HQ.
In partnership with Design South East, Clay Architecture initiated and curated an HLF-funded local history project, which combined oral history interviews and archive material from the George Clay Partnership, to explore the relationship between placemaking and community in the context of a small town practice and Gravesend town from the 1890s into the 21stCentury. The resulting archive and videos are available as a free resource on making places, changing People
Being foodies at heart, the team can be found rustling up simple meals most lunch times in the studio kitchen.
If you have a project you'd like to discuss, or are a fan of converted BCF huts, please drop in for a coffee, but do call beforehand.
---
Kasan Goh
Principal - AA Dipl RIBA MSIA RIBA Cert in Construction Project Management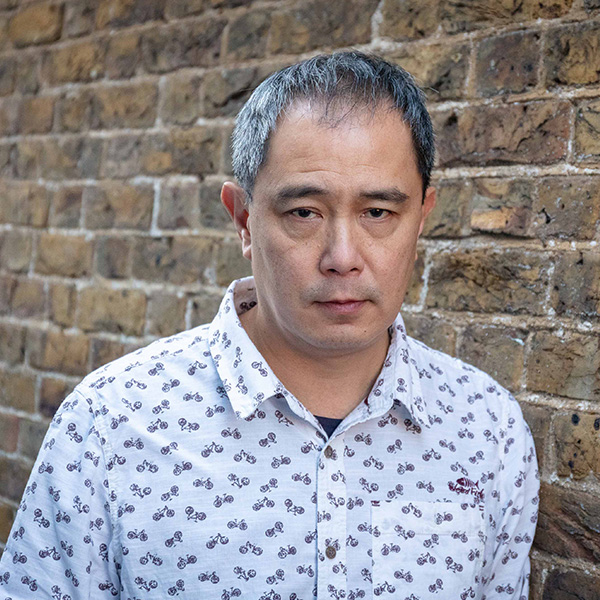 Kasan is a Chartered Architect, and is design, technical and procurement director at Clay Architecture, which he co-founded with Camilla Prizeman in 2000.
Over the last 3 decades he has worked on a wide range of public sector projects including, mainstream and special educational needs schools, community centres, hospital and libraries. Kasan has also worked on commercial projects, museums and galleries, restaurants; private and public housing and on crematoria, as well as Gypsy and Traveller sites.
He completed national service as a combat engineer officer in Singapore, before studying at the Architectural Association, School of Architecture in London under Alvin Boyarsky in the mid 80's to early 90's. Kasan is highly skilled in the application of innovative spatial geometry to create efficient and beautiful solutions, often on difficult sites, with complex and challenging briefs. Kasan listens, consults, observes, and analyses client needs, which he then crystallizes into a clear vision and a viable plan.
---
Camilla Prizeman
Principal - BA(Hons)Sculpture AADipl GradDiplCons(AA) FRSA RIBA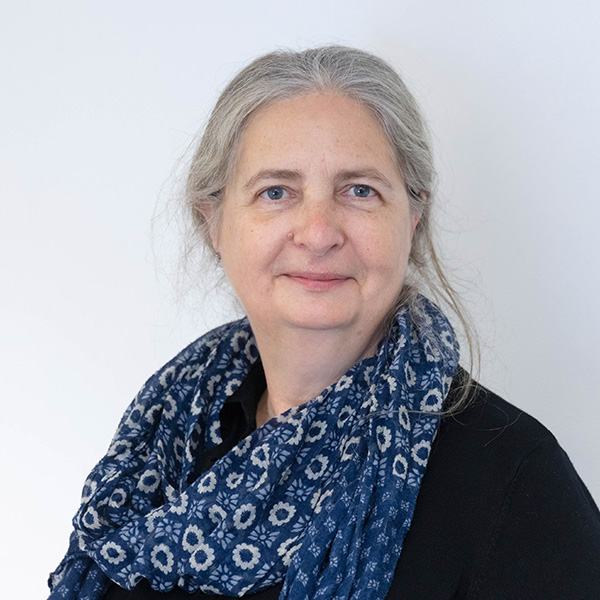 Camilla is a Chartered Architect, a conservation registrant and affiliate member of the Institute of Historic Building Conservation. She is the Managing Director of Clay Architecture, which she co-founded with Kasan Goh in 2000.
She has almost 3 decades experience working in the UK and the Far East on a wide range of projects and sectors including schools, healthcare, sport and leisure, community, museums, libraries and galleries, ecclesiastical, housing, residential, gypsy and traveller sites.
Camilla studied sculpture at Chelsea School of Art. She then worked with her father, the polymath and architect John Prizeman, author of 'Your House the Outside View', on the crypt at St Martin in the Fields, and then with conservation practice Carden and Godfrey, before studying at the Architectural Association in the late 80's.
Camilla combines a tenacity and steely practicality with her love of sculpture, design, English gardens, the natural landscape, traditional forms of construction and decorative façade techniques, an example of which is her execution of the decorative brise soleil for Medway Crematorium, which is based on Christopher Wren's ferramata structural supports for the stained-glass windows at St Paul's Cathedral.
---
Clay Architecture has a growing in-house team with a 'can do' attitude who share a drive and determination to make a difference regardless of constraints, obstacles and set-backs.
We believe in teamwork, and in training our staff, exposing them to hands-on experience to become well-rounded architects. Our in-house drawing and management systems are set up to enable us to work accurately and collaboratively in real time, and share, update and cross-check information so that potential issues are identified and ironed out in good time.
---
To complement our core service, we often fulfil a number of roles: lead consultant, lead designer, contract administrator, project manager— this involves assembling a multidisciplinary team for each project.
The key to success is a strong and integrated design team, with a track record of working collaboratively and delivering successful projects together.
Over the last two decades, we have built up a network of trusted consultants and collaborators by appraising ability, compatibility, working relationship, promptness and quality of response, experience, local knowledge (where useful), and teamwork.
Collaborators include:
Town planners
Cost consultants
Structural and civil engineers
Mechanical and electrical service engineers
Building Control providers
Landscape architects
Acoustic consultants
Conservation specialists
Ecologists
and other specialist surveyors and consultants.
---
Kasan's creativity runs through a project like a golden thread. Always practical, with an under-standing of the clients needs at the core of de-sign. His approachable nature and attention to detail makes for a great working relationship with the client and contractors.

Jane Setterfield, client project manager Sevenoaks Kaleidoscope & Gravesend Library
---
Clay's work was invaluable in gaining local commitment, raising ambition and generating the confidence required to prepare additional feasibility studies, plans, planning applications and a successful bid to the Coastal Communi-ties Fund for £1.74 million.

Steered by Kasan Goh and Camilla Prizeman, Clays provided strong hands-on project man-agement skills, architectural services and spe-cialist advice, especially in respect of historic building matters.

Clay's attention to detail, the quality of their design and the choice of materials used in the refurbishment of the building fully met the pro-ject specification and have truly transformed how the market building works and is viewed by traders and visitors.

Simon Hookway, Services Manager (Economic Development), Gravesham Borough Council, client for Gravesend Borough Market
I'll say how we have been able to meet com-munity need with the new, self-contained hall. That the children have benefitted from the new classrooms and the increase in roll has helped to meet local need for school places. How the design has complemented our teaching style to meet the needs of our high pupil mobility, and how this in turn has ensured that, during a time of assessment, instability and change, our results continue to improve.

I can say how proud we are of the new design and how visitors comment on how nice the building looks.

Anything else?

Sue Mason, Head Teacher of Brompton-Westbrook Primary School
---
The final award-winning scheme has been applauded by users, stakeholders and even moved one of the judges of the KDDA awards to tears. The architecture has been sympathetic to the original while still being futuristic and of its own style of rhythm.

It is my view that this has been an exceptional project and therefore I am more than happy to recommend Clay Architecture.

Firas Witwit, client Project Manager, Medway Crematorium
---
2014 RIBA SE Award: Medway Crematorium
2017 Medway Design & Regeneration Awards ( winner, Public Buildings - Community ) Medway Park
2017 Medway Design & Regeneration Awards ( winner, Public Buildings - Education ) Walderslade Primary School
2014 Kent Design & Development Award ( winner, Commercial & Industrial Buildings ): Medway Crematorium
2012 Kent Design & Development Award ( winner, Public Building, education category ): Walderslade Primary School
2012 Medway Culture & Design Award ( Highly Commended, New Building ): Walderslade Primary School
2007 Kent Design Award runner-up ( highly commended, refurbishment category ): Sevenoaks Kaleidoscope museum, library and gallery
Shortlisted for :
The 2018 Kent Design & Development Award ( Conservation, Public Buildings - Community, and Commercial, Industrial and Retail ) Gravesend Borough Market
The 2018 Kent Design & Development Award ( Public Buildings - Education ) New Sixth Form Centre, Cranbrook School
The 2016 Kent Design & Development Award ( Public Buildings, education category ) Brompton Westbrook Primary School
---