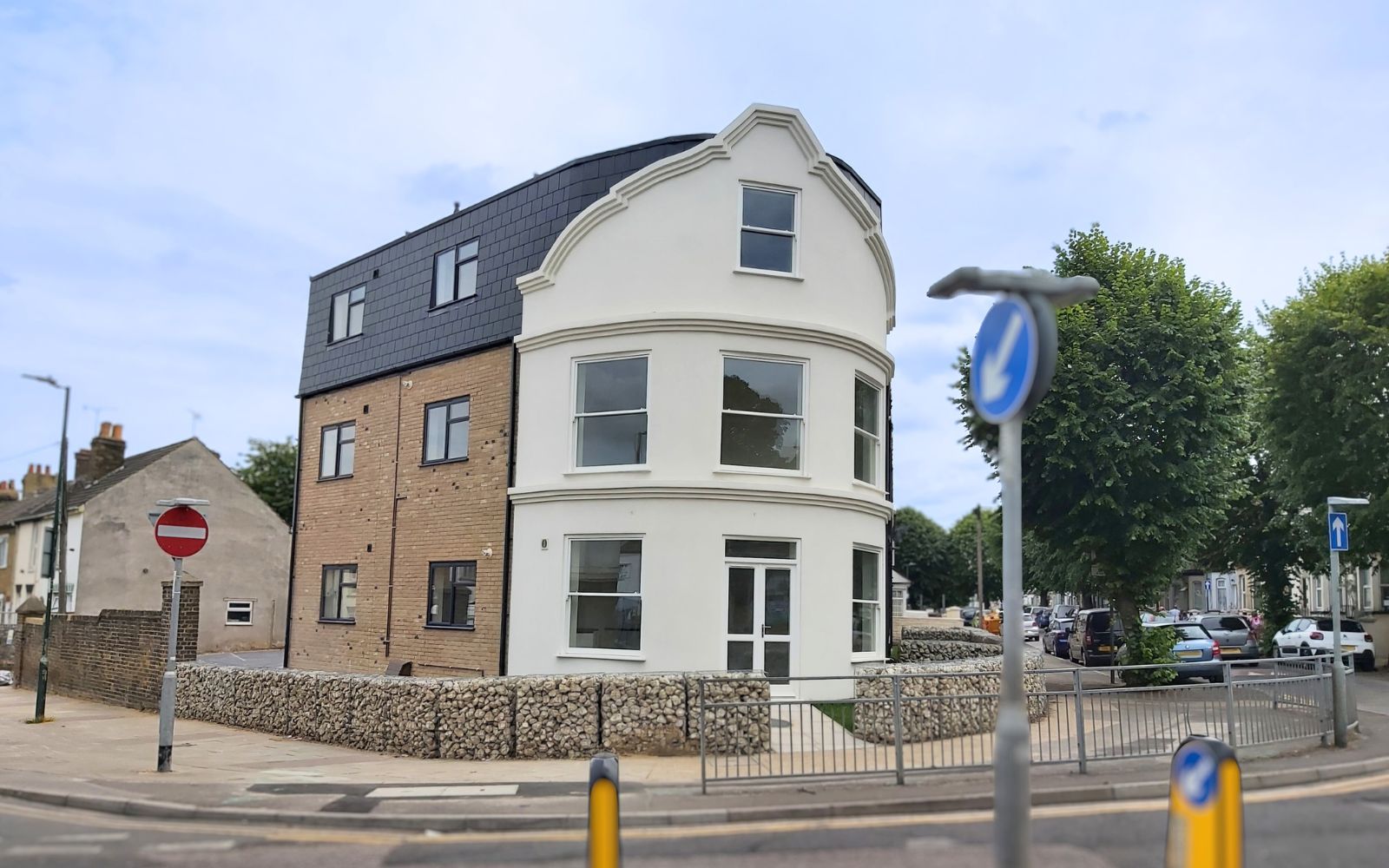 When We Don't Get To Finish Our Work
27/06/2023
---
---
Tagged :
---
Related posts :

---
When We Don't Get To Finish Our Work
Ideally we would always see every project we start through to handover and use. But that's not always possible. Sometimes our involvement ends once the design is complete and others pick up the project from there. Sometimes projects get delayed or shelved for various reasons.
Other times, a project we worked on some time ago suddenly springs into life. Others will have got involved, circumstance will have changed and the project gets built. That doesn't mean the work we do for our clients loses its value in any way. We are always pleased to see a project completed.
SK MOT Centre in Gravesend is one example of this. The client wanted a sleek and stylish garage to appeal to their more discerning customers. We came up with the idea of a garage with a butterfly roof, clad in black tri-wall polycarbonate sheeting and black bricks – black being a popular colour for cars. The cladding lets filtered daylight into the interior, and during the short days of winter, the garage would glow with light.
We designed the project up to RIBA Stage 4 for tender, but the pre-tender estimate came in high and our design was not built until some years later. Unfortunately, the garage is always closed when we pass it on the weekends, so we have been unable to observe it in action.
Another example is the former Beacon Court Tavern. It had failed as a public house and live music venue and had been closed for some time. The building was a local landmark in Gillingham, within a distinctive curved frontage on the corner of a prominent triangular plot fronting Canterbury Street. It was purchased at auction by a builder-developer client and demolished in 2019. The client commissioned us to design a new apartment building with a replica of the curved façade recreating the corner landmark.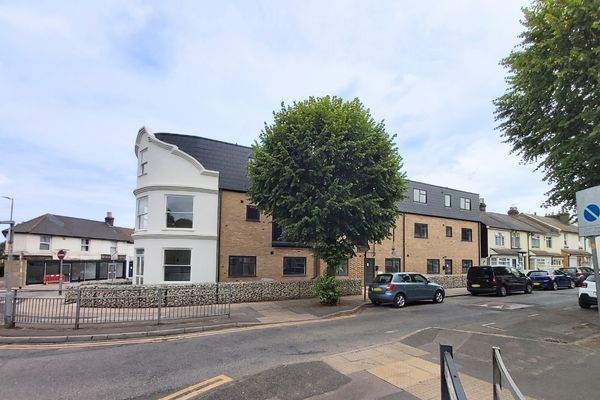 The planning committee went against its own officers recommendation for approval, but the project was eventually granted on appeal. However, our client struggled to make the numbers stack up, and after a bad experience with one of his other sites, eventually sold the plot, and our designs, to another developer.
So it was a pleasant surprise to drive past the completed project recently. There are minor changes but the essence of our original design has survived relatively intact. The building looks good and now acts as a new landmark on Canterbury Street helping to regenerate this part of Kent.
27/06/2023
---
---
Tagged :
---
Related posts :

---
---