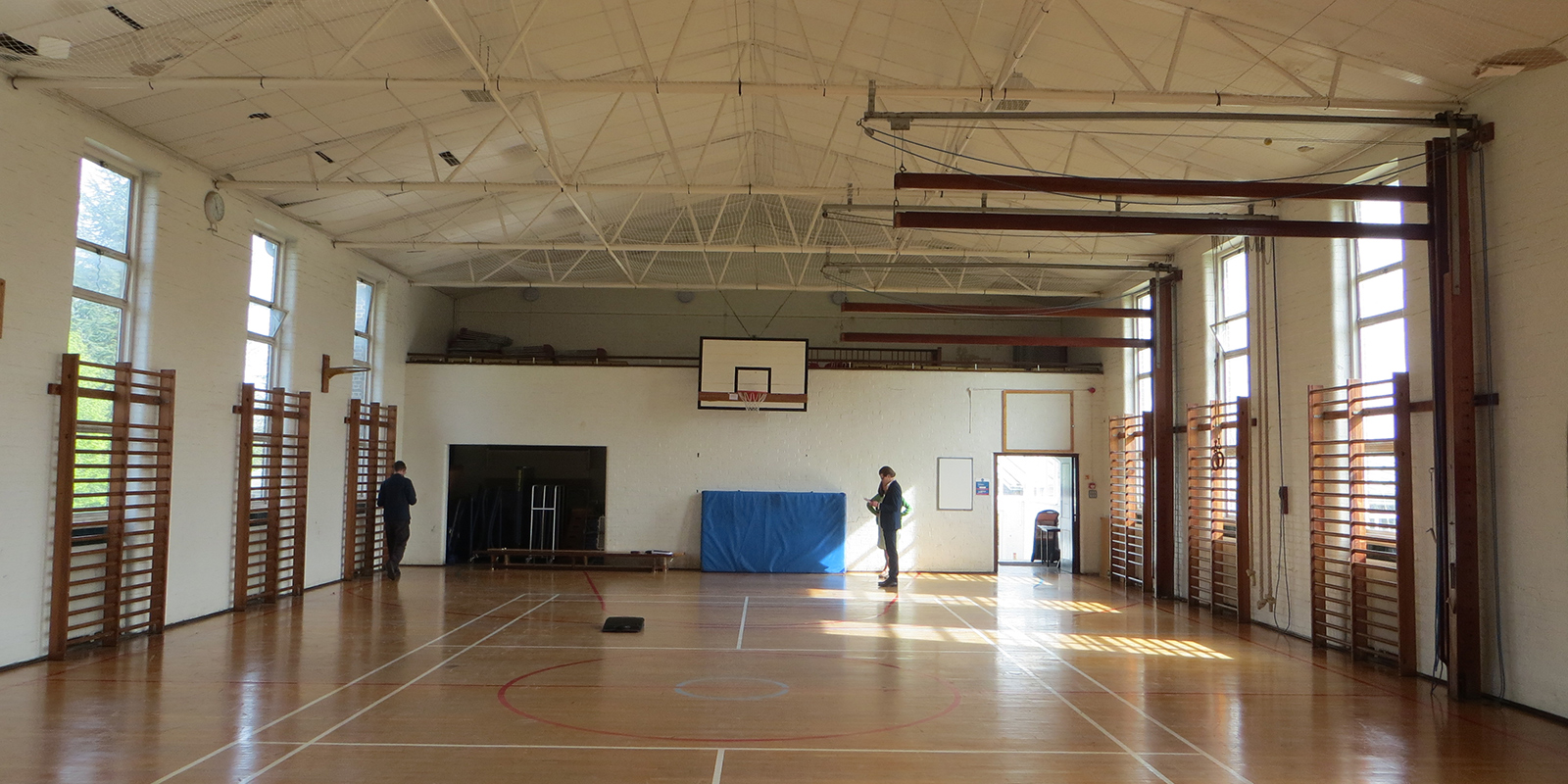 New Sixth Form Centre for Cranbrook School
Our conversion of a former '60s gym hall into a new sixth form centre for Cranbrook School has completed in time for the new 2017/2018 academic year. Here are some pictures of the hall before works started, and near completion.
The works include installing an acoustically isolated mezzanine study area over an open plan social space on the ground floor. The spaces are naturally ventilated, and the mezzanine has been set back to create a double-height atrium to let in natural light from the south facing windows. All glass has been treated to reduce solar heat gain, and the building opens out onto a new seated stoop area overlooking the quadrangle lawn.
Sheeps wool has been used the insulate the cold copper roof and improve the acoustics within the study space, floating acoustic and lighting panels ( nicknamed Weetabix in the office ) are used above the ground floor social spaces to improve sound legibility.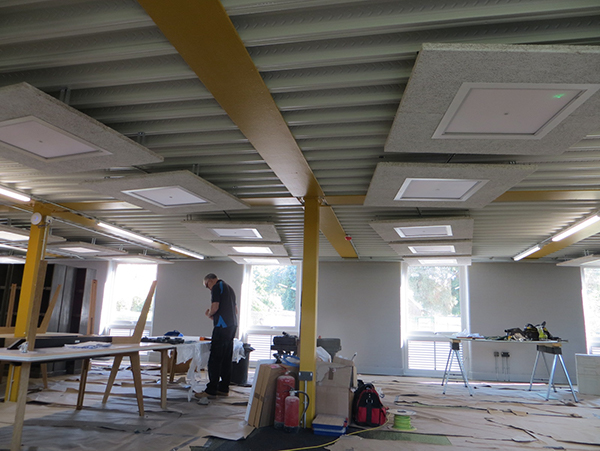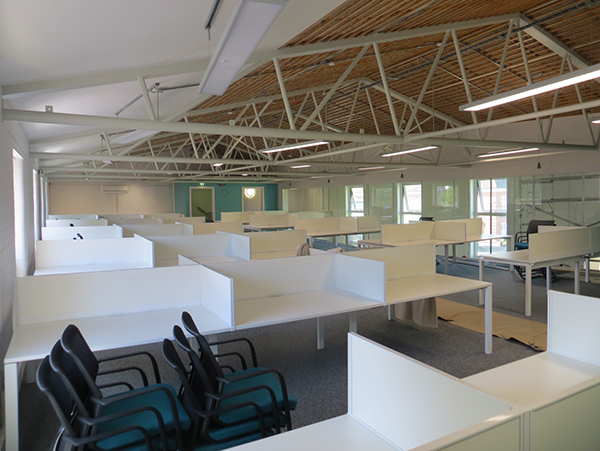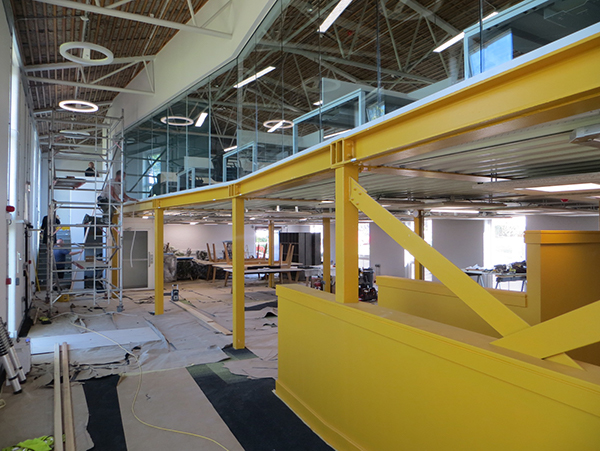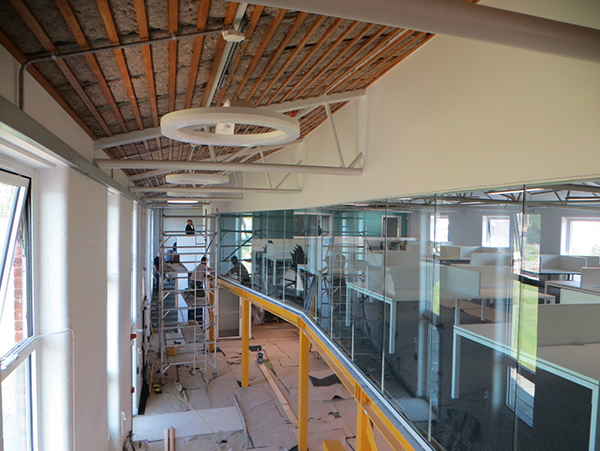 ---