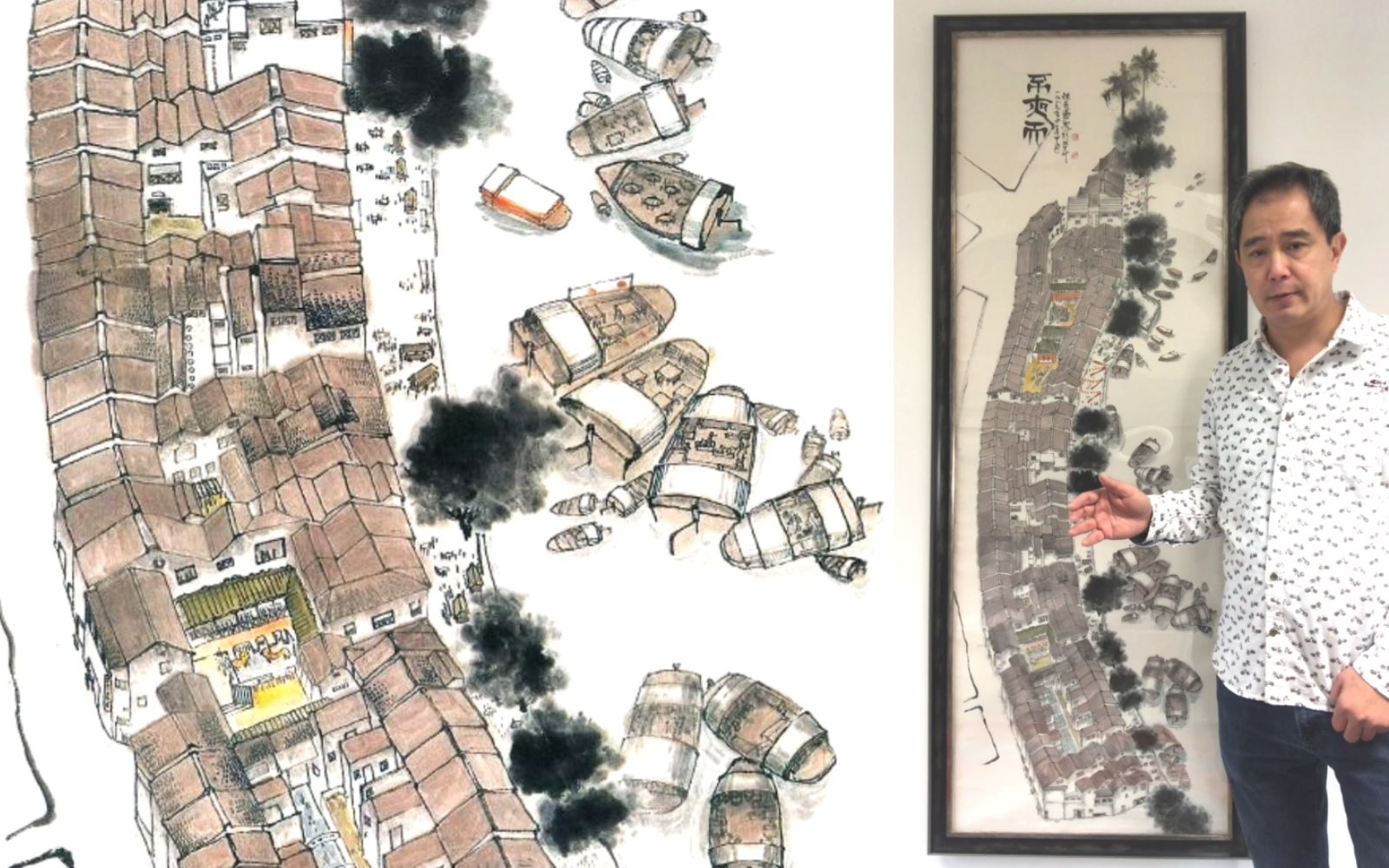 Singapore's National Library Exhibition
It's not every day that a short video you make grabs international attention, but that is exactly what has happened. We published Episode 3 of our "20 Things We Like" film series about Bu Ye Tian, and it caught the attention of the National Library Board in Singapore.
So we are pleased to report that our video about Bu Ye Tian will form part of an upcoming exhibition on one of Singapore's pioneer architectural practices, William Lim Associates, which later became W Architects.
Bu Ye Tian
Bu Ye Tian is the local name for the area of pre-war shops that runs alongside the Singapore River in Boat Quay. It is also the name of the project led by Goh Poh Seng, the father of Clay Architecture director, Kasan Goh, that is credited with pioneering the viable urban reuse of historic buildings in Singapore in the 1980s.
The project was devised by renowned Singaporean architects William Lim and Mok Wei Wei together with Goh Poh Seng. It was the first of its kind in Singapore. The group campaigned to raise public awareness of Singapore's local architectural heritage, in opposition to official plans for demolition and redevelopment.
Working as an intern for Bu Ye Tian during this incredible period in history, Kasan was involved in searching for archive plans of the shophouses in Boat Quay. He also assisted Irene Cheng in compiling a photo survey of traditional trades and shops in the Boat Quay area and beyond.
"This is a project that means a lot to my family and to me personally." Kasan recalls.
In its time, Bu Ye Tian got a lot of media attention and support, and was instrumental in saving Boat Quay from demolition. This led to the first major coordinated conservation project in Singapore.
You can watch our Bu Ye Tian video by following this link.
Regarded as a cultural and literary pioneer, Goh Poh Seng was a physician, poet, playwright, award-winning writer, and entrepreneur who played an active role in the arts scene of post-independence Singapore. Goh received the nation's first Cultural Medallion in 1982.
A photograph of Dr. Goh sitting at his desk in his clinic is featured in the exhibition. The photograph was taken by Dr Goh's close friend Richard Adeney, who later gifted the negatives to Kasan. Richard was principal flautist with the London Philharmonic Orchestra and the English Chamber Orchestra, as well as a soloist and founding member of the Melos Ensemble.
A decade after Bu Ye Tian, Kasan worked as a project architect at William Lim Associates on a number of projects including the Marine Parade Community Club. You can read Kasan's tribute to William Lim using this link.
The Upcoming Exhibition
Singapore National Library's exhibition on the documentation of architectural works by Singapore's pioneer practices, William Lim Associates, and W Architects, is expected to open late November 2023 and run for six months.
The exhibit will be held at the Urban Redevelopment Authority, Singapore's national land-use planning and conservation authority, on Maxwell Road, Singapore. Entry is free to the public.
---