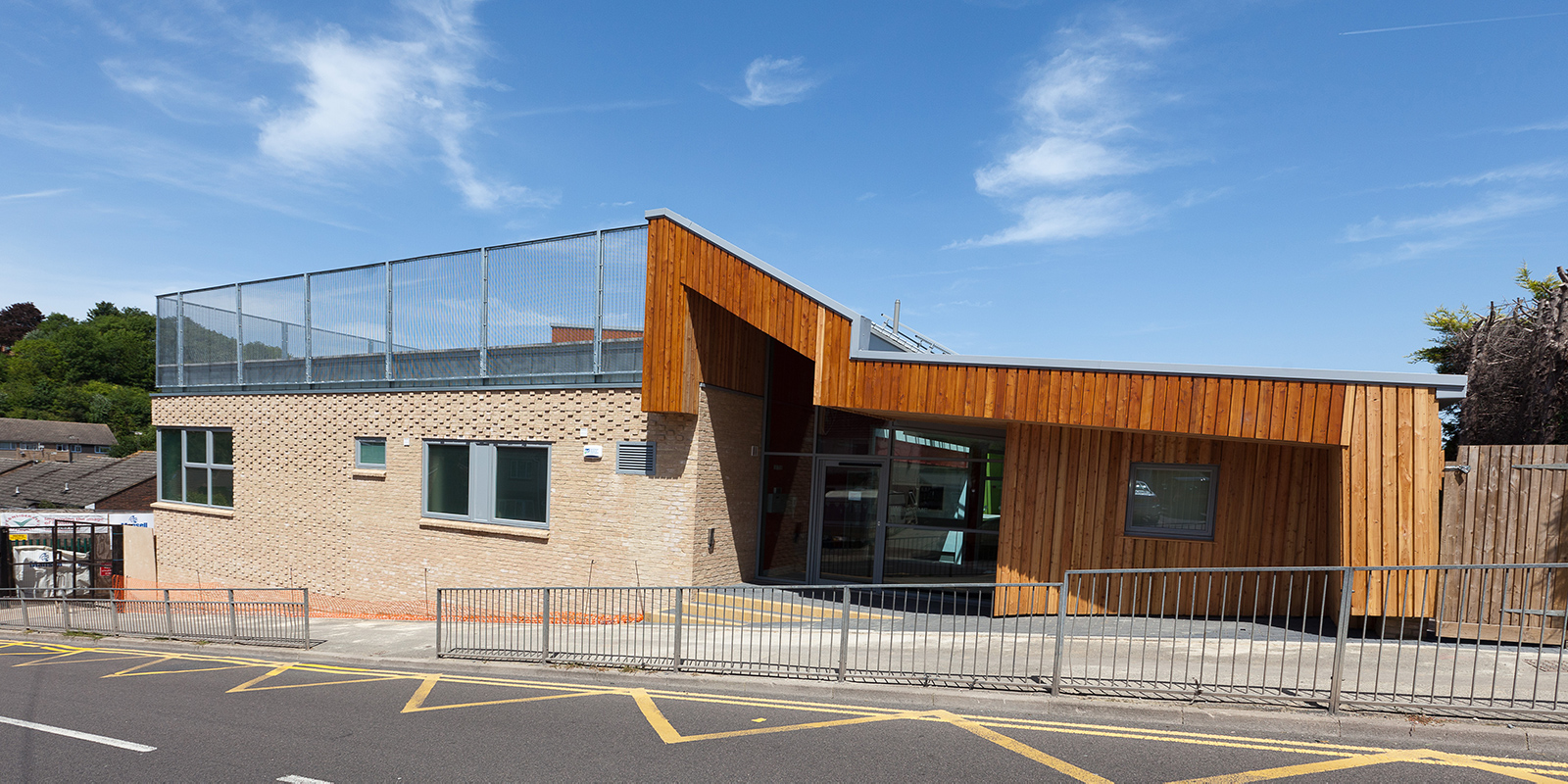 Kent Design Award 2012 for Best Public Building ( Education )
Last night, at the Marlowe Theatre in Canterbury, along with 6 other projects ( out of 94 entrees ), Walderslade Primary School won a Kent Design Award ( held tri-annually ). Amongst the other six winners are the Turner Centre, Margate by David Chipperfield Architects, and Dover Esplanade by London practice Tonkin Liu.
We won in the Public Buildings Education category, a tough category-- to be honest I was expecting a commendation at best so the award came as a shock. Walderslade was a difficult job, the D&B-ness shows through in places in the finished building. We didn't even make it into the public buildings category on the first shortlist-- we'd originally been placed in the energy performance category, but the judges were pleasantly surprised when they visited the site, apparently the building looked 'better in reality than in the pictures' ( no disrespect to our photographer Quintin-- we didn't have his final photos at the time of entry ) unlike other entrees that looked 'better in the pictures than in reality'. So the judges decided to upgrade Walderslade to the public building category.
There we were up against stiff competition, such as the crafted elegance of the Sevenoaks School Performing Arts Centre by Tim Ronalds Architects ( Tim was a technical tutor when I was an architecture student in the late '80s ), and Jestico + Whiles' £35m Cornwallis Academy.
But the judges later told us how much they liked the project: what tipped the balance in the end was how, given the constraints of a very difficult and challenging site and the technical complexity of building the design in response to the site, the team managed to provide a 'great space for the kids'. 'Whereas anyone can build a good building in a beautiful site using a name architect'. I'll take 'great space for the kids' as a compliment for the team.
We like to thank the team for their hard work, and to thank Medway Council for commissioning us in the first place ( if anyone has Lexley Maxted and Steve Gilberthorpe's email addresses please forward this to them as thanks for getting us to do the first feasibility in 2003 ). Medway has been one of our best clients, with whom we've worked 9 of the 12 years Camilla and I have been running Clays. Walderslade wouldn't have been possible without the experience and valuable lessons gained on other Medway jobs such as Fair View School, Danecourt School, St James Sure Start, Medway Park to name a few.
So it was good to sneak in and nick one on behalf of Medway at a KCC award ceremony :-)
Have a good weekend!
---